Role: Creative Director, Performer
Team Members: Joel Kikuchi (wood worker), Colin Ernst & Hugo Solis(instrument designs), Jherek Bischoff & Tom Baker (composers)
Awards: Support from the Jack Straw Foundation and the Allied Arts Foundation, a City of Seattle Mayor's Office of Arts and Cultural Affairs Artist Grant, 4Culture Seattle Artist Grant.
This Old Piano rescued 2 pianos, deconstructed them and designed them into two new instruments. Exploring and reconsidering the tradition and history of the piano as a developed instrument, TOP desired to escape from the piano's constraints and associations. It provided an opportunity to broaden the performative scope of the piano itself: to transform the piano into new iterations and play adventurous music created specifically for them.
Each instrument was built from the parts of a single piano, the design team couldn't use anything that didn't come from the original piano other than glue and screws. Other rules applied; each piano had to be free (or freely given to us), the piano had to be in disrepair, and the final instrument had to be small enough to transport without having to hire piano movers!
What can a pianist learn from her instrument when it's no longer, strictly speaking, a piano?
A call for composer and instrument designer applications was issued prior to fabrication. Composers collaborated with myself and the instrument builders during the fabrication process. One new piece was created for each instrument.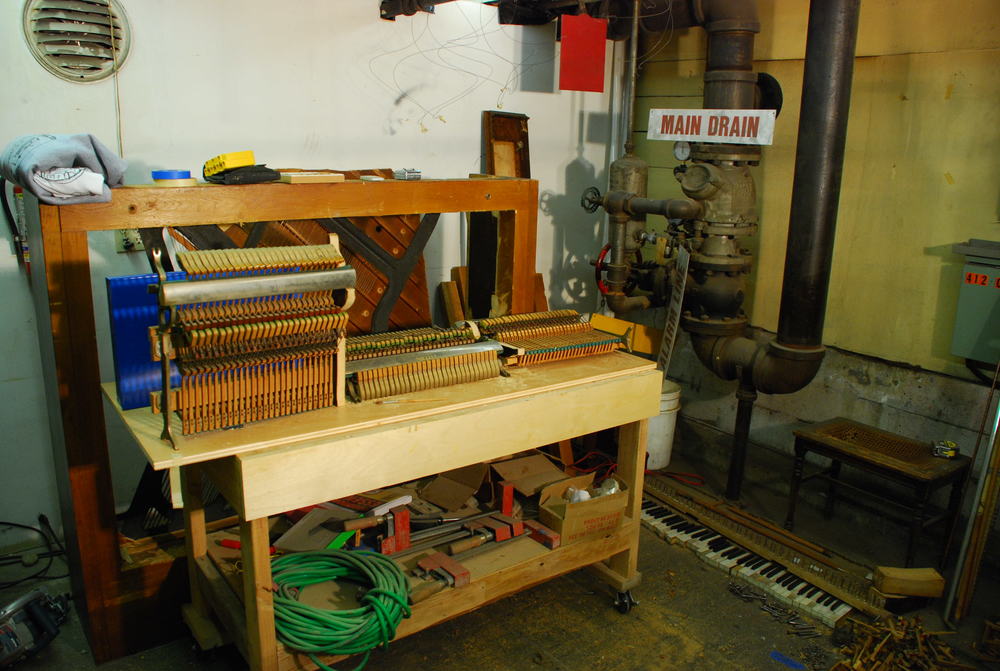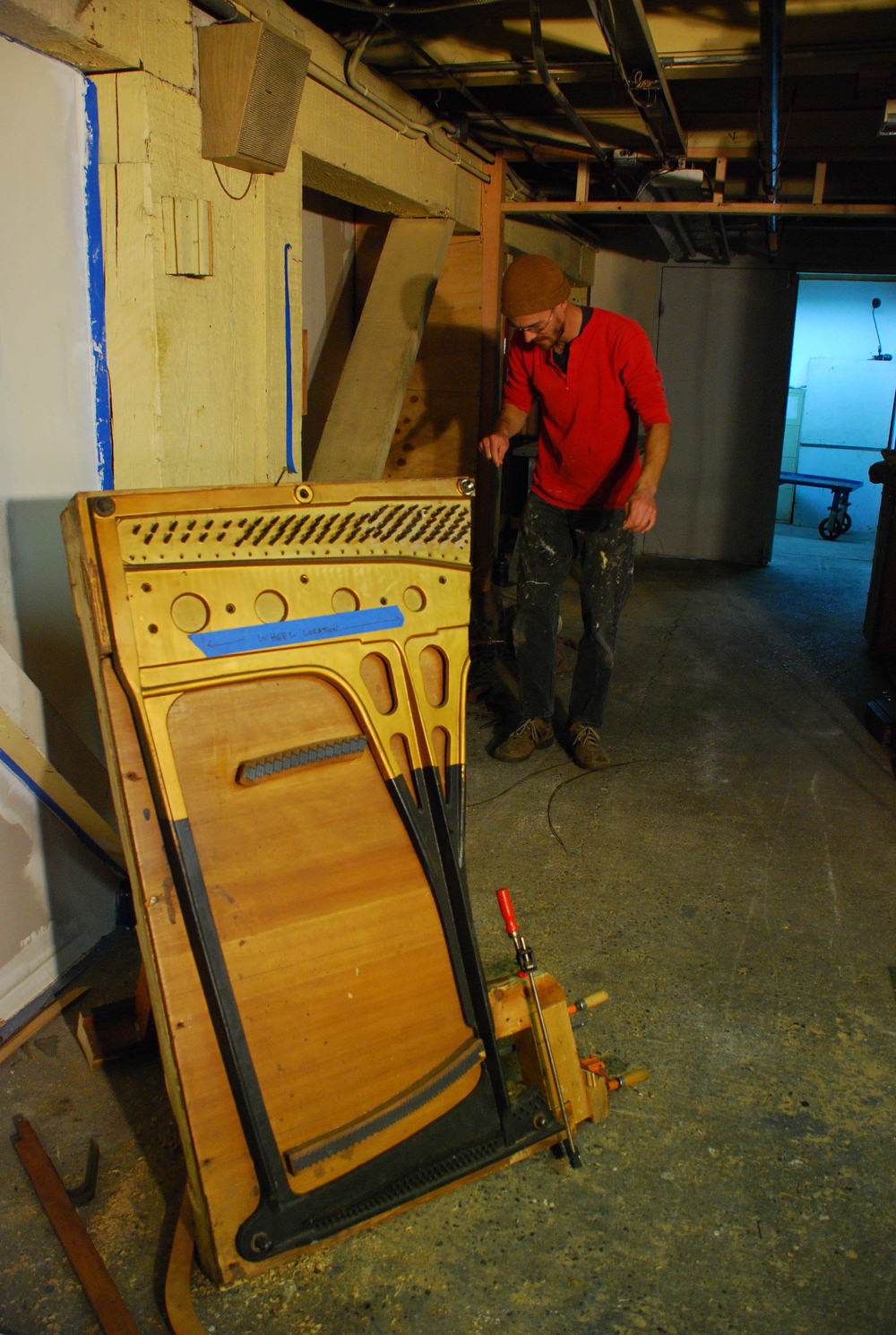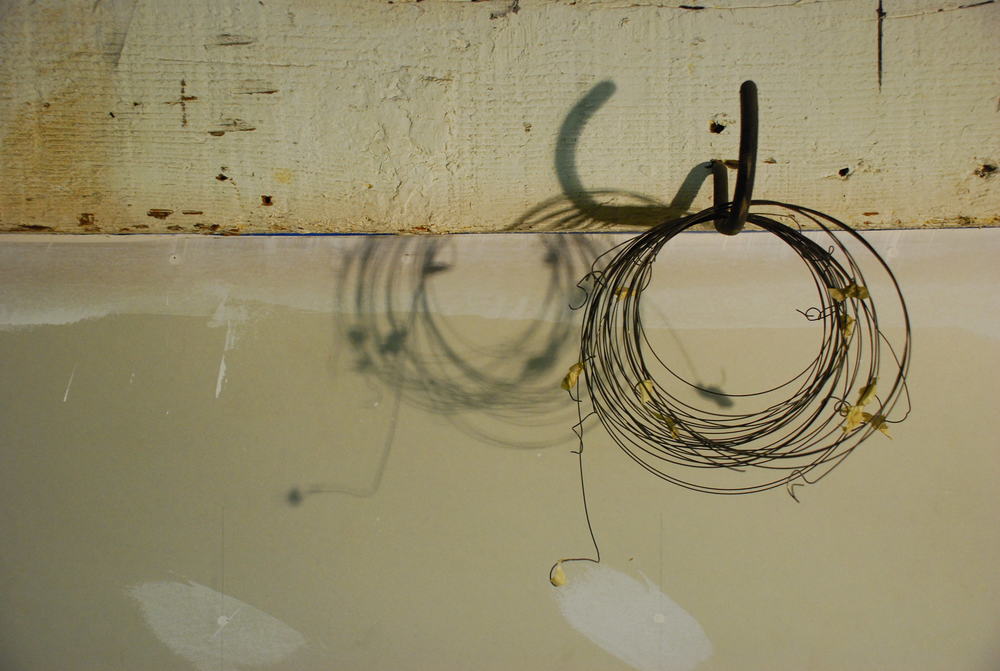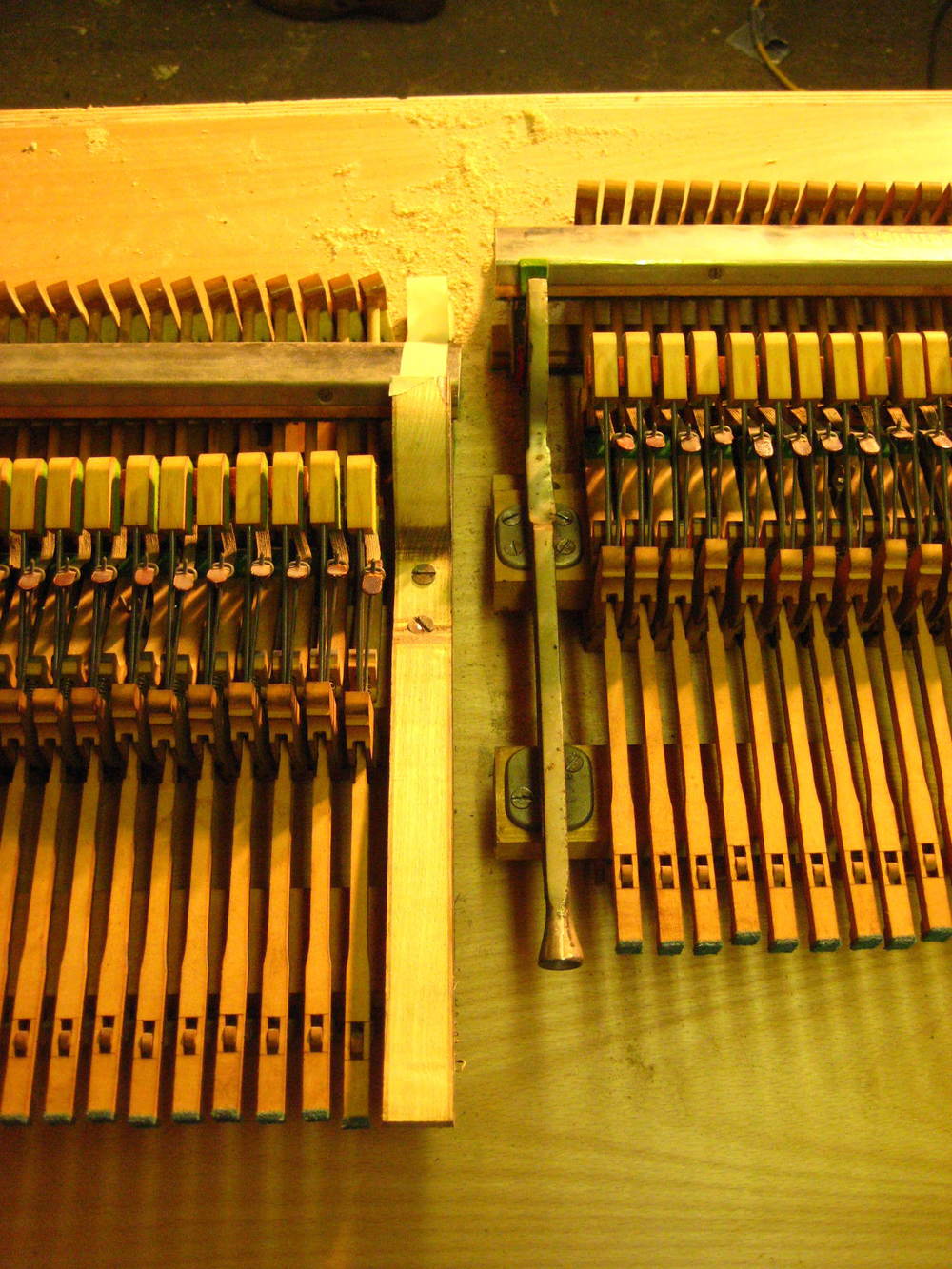 and at the South Seattle Community College Art Gallery (June 25 -July 19, 2010).
Alongside the performances and exhibits were a Composer and Designer Q&A and a Youth Instrument Making Workshop.
What sort of instruments, exactly, will the performer be learning to play?
This Old Piano started construction in February 2010. There were two public performance and two exhibits staged at the Jack Straw Studios and New Media Gallery (April 19 – May 12, 2010)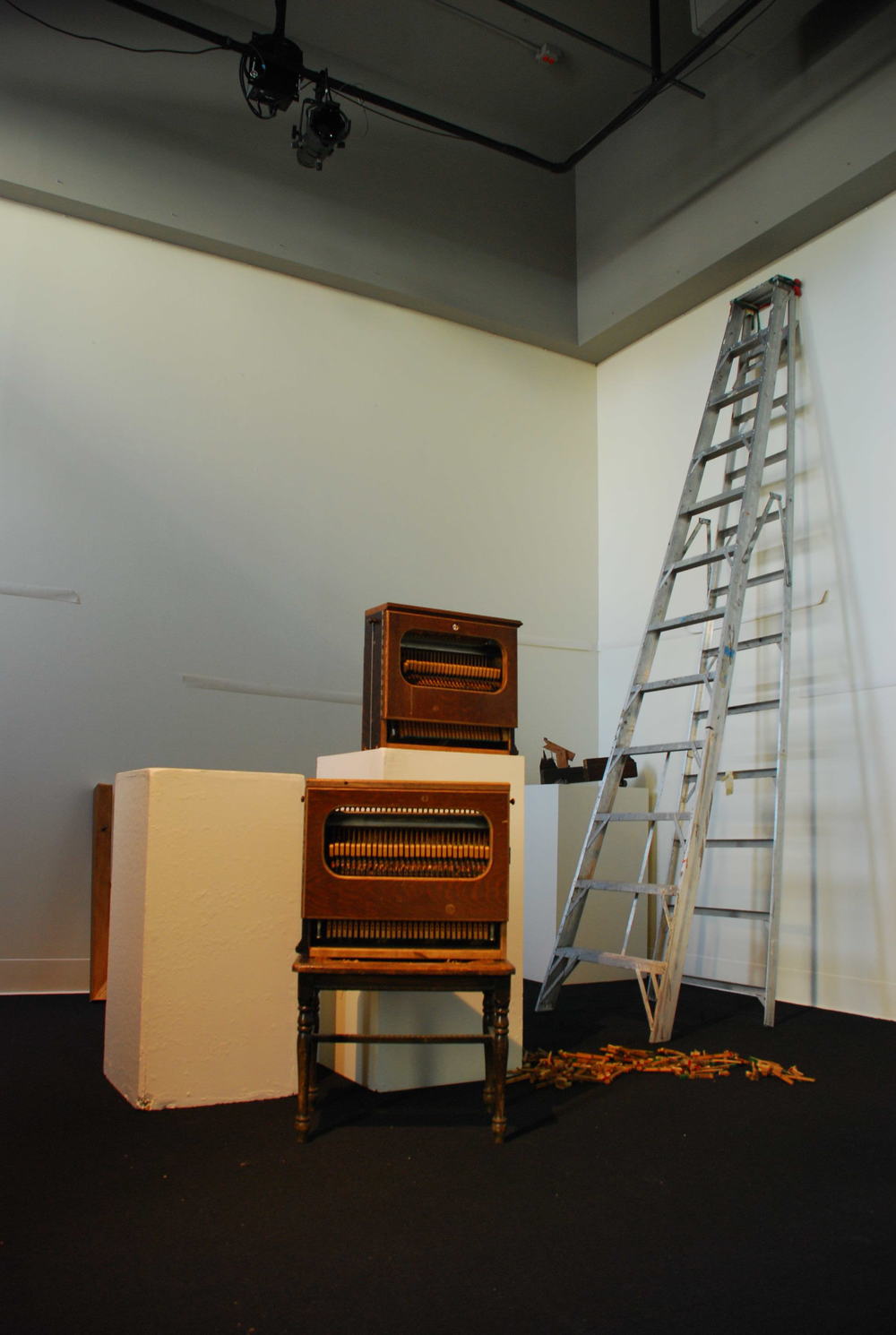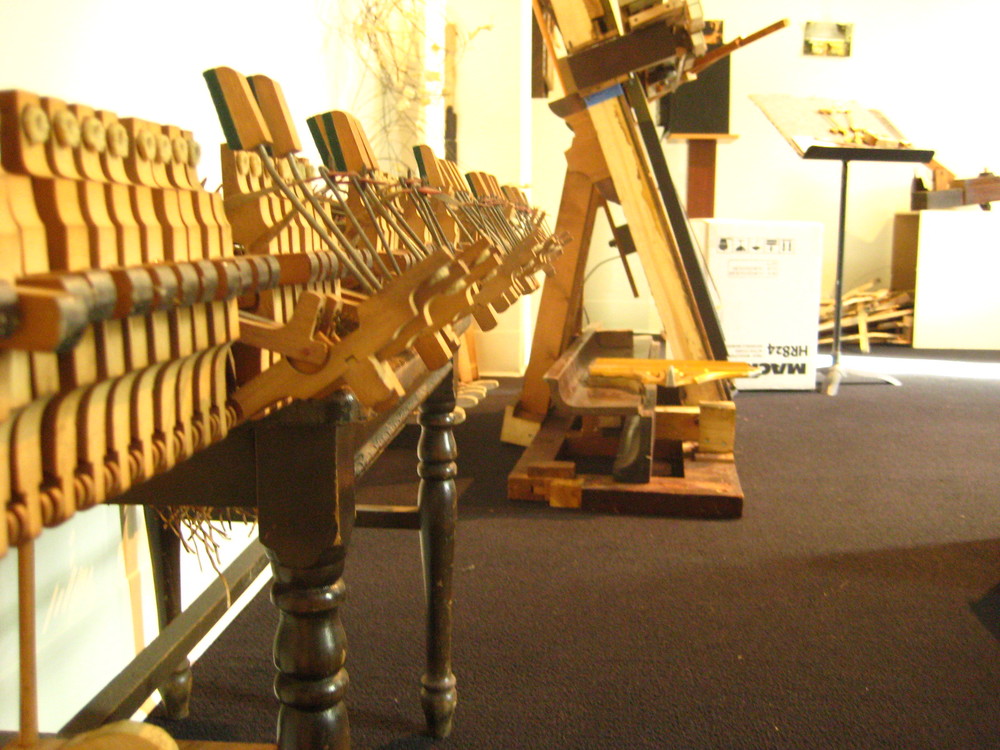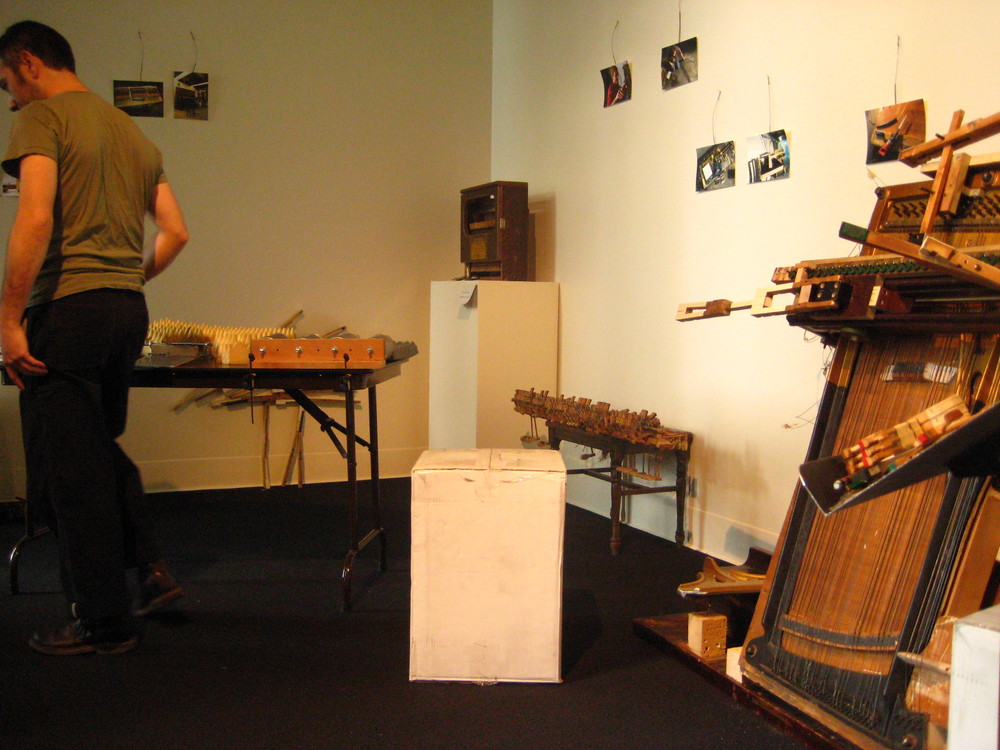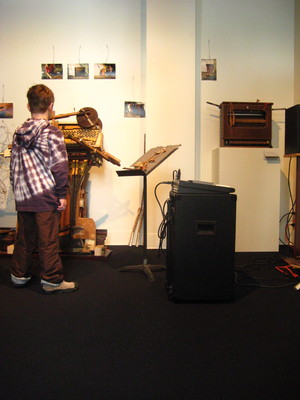 Compositions
What happens when a composer begins composing for an instrument that is still being developed?